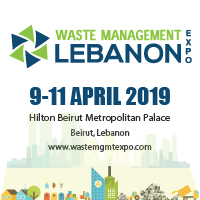 Lebanon Waste Management Expo and Conference is Lebanon's largest waste management event scheduled to be held during 9-11 April 2019 at Hilton Beirut Metropolitan Palace, Beirut (Lebanon). The key objective of the event is to provide a venue for waste management industry, investors, regulators, project developers and academia to discuss major waste management challenges in Lebanon and to explore emerging opportunities and latest developments in local, regional and global contexts.
Lebanon Waste Management Expo and Conference is being actively supported and endorsed by Ministry of Environment (Lebanon), International Solid Waste Association (ISWA) and EcoMENA (Qatar), and will be attended by top waste management organizations and companies including ISWA, Suez Environment, Enviroplan SA, RWA Group, Hitachi-Zosen Inova, ERC-Tech and others.
The confirmed speakers for the conference includes some of the best known names in global waste management industry, including Antonis Mavropoulous (ISWA), Mounir Bou Ghanem (Environmental Agency Abu Dhabi), Roni Araiji (Hitachi-Zosen Inova), Xavier Prud'homme (Suez Environment), Dirk Lechtenberg (MVW Lechtenberg), Andy Whiteman (RWA Group), Ameen Saraireh (Amman Municipality), Nabeel Zantout (IBC), Theofanis Lolos (Enviroplan SA), Badreddine Lasmer (ANGed) and Rozy Charitapoulou (Hellenic Recycling Agency).
More than 100 top environmental specialists from different parts of the world are expected to participate, providing an excellent opportunity for peer networking, knowledge-sharing and brainstorming.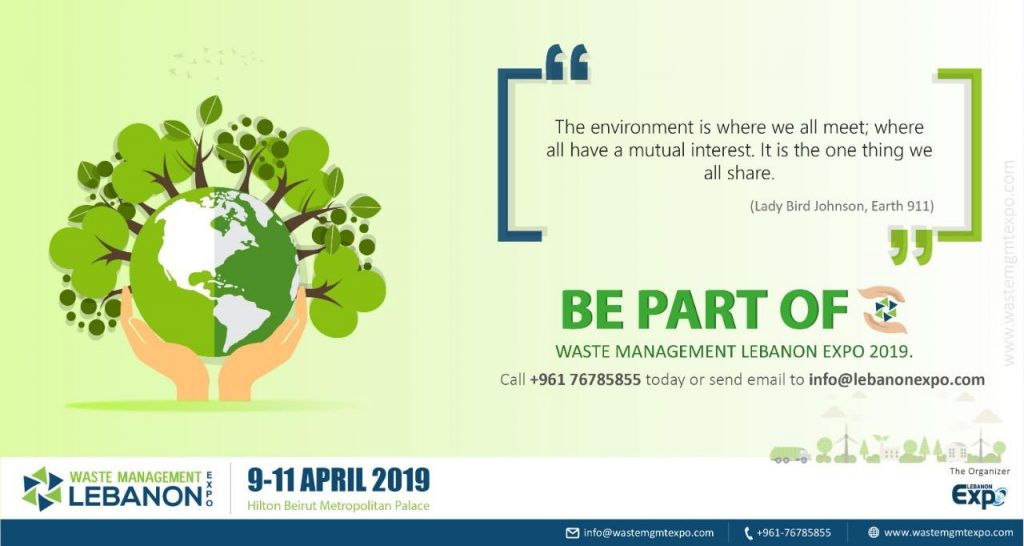 The Lebanon Waste Management Expo is a solid platform for technology companies, vendors, suppliers, project developers and consultants to showcase latest technologies, systems and solutions in the following areas.
waste sorting and segregation
waste collection and transport
waste-to-energy
recycling
landfill management
resource efficiency
composting
anaerobic digestion
biofuels
hazardous waste management
construction waste recycling
smart waste management systems
For more information, you may visit the event website https://www.wastemgmtexpo.com/
For delegate inquiries and exhibition opportunities and sponsorship packages, please email on salman@bioenergyconsult.com or nader.abbas@lebanonexpo.com or call us on +961-76785855